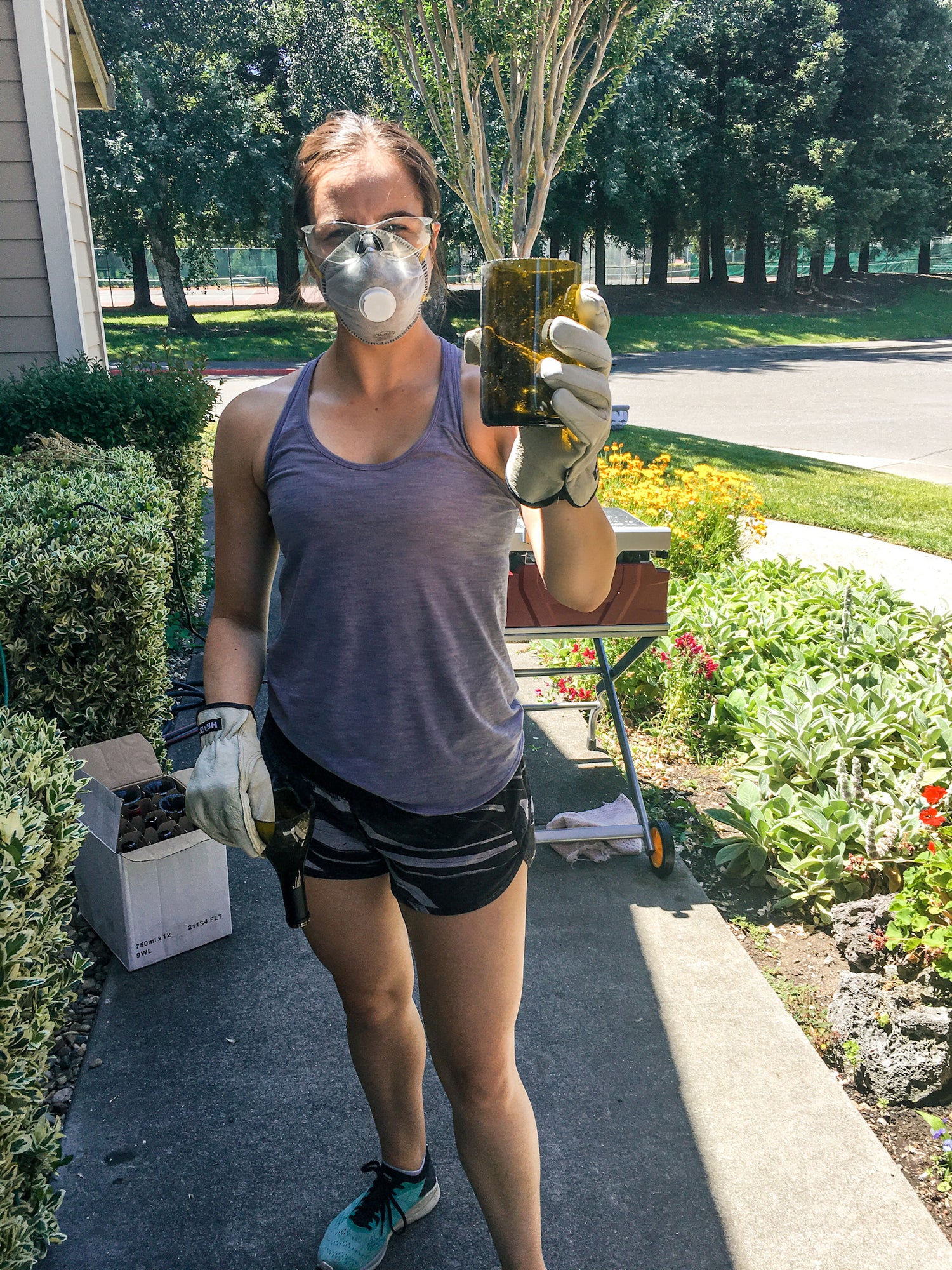 WHERE IT ALL STARTED
Fish & Chip Craft Co. has its origins in a holiday gift craft experiment in 2017, and by Fall 2018 it grew into an official business.
The very first candles I made were poured in upcycled wine bottles that I cut and sanded myself. Over the years, I have moved from scoring/icing/heating bottles in my apartment kitchen to cutting 300+ bottle at a time on my saw. Now called the Repurposed Glass Line, I continue to make candles in wine bottles, and have even created a mini circular economy by offering bottle return credits to continue reusing the bottles over and over again!
Fish & Chip Craft Co. is named after our cats Fishy and Chip - and $1 from every Repurposed Glass Line candle, plus a select group of other products, is donated between two different agencies that provide medical care and arrange fostering and adoption of cats.
OUR MISSION
To create high-quality and safe home fragrances through eco-conscious business practices - and support kitties while I'm at it!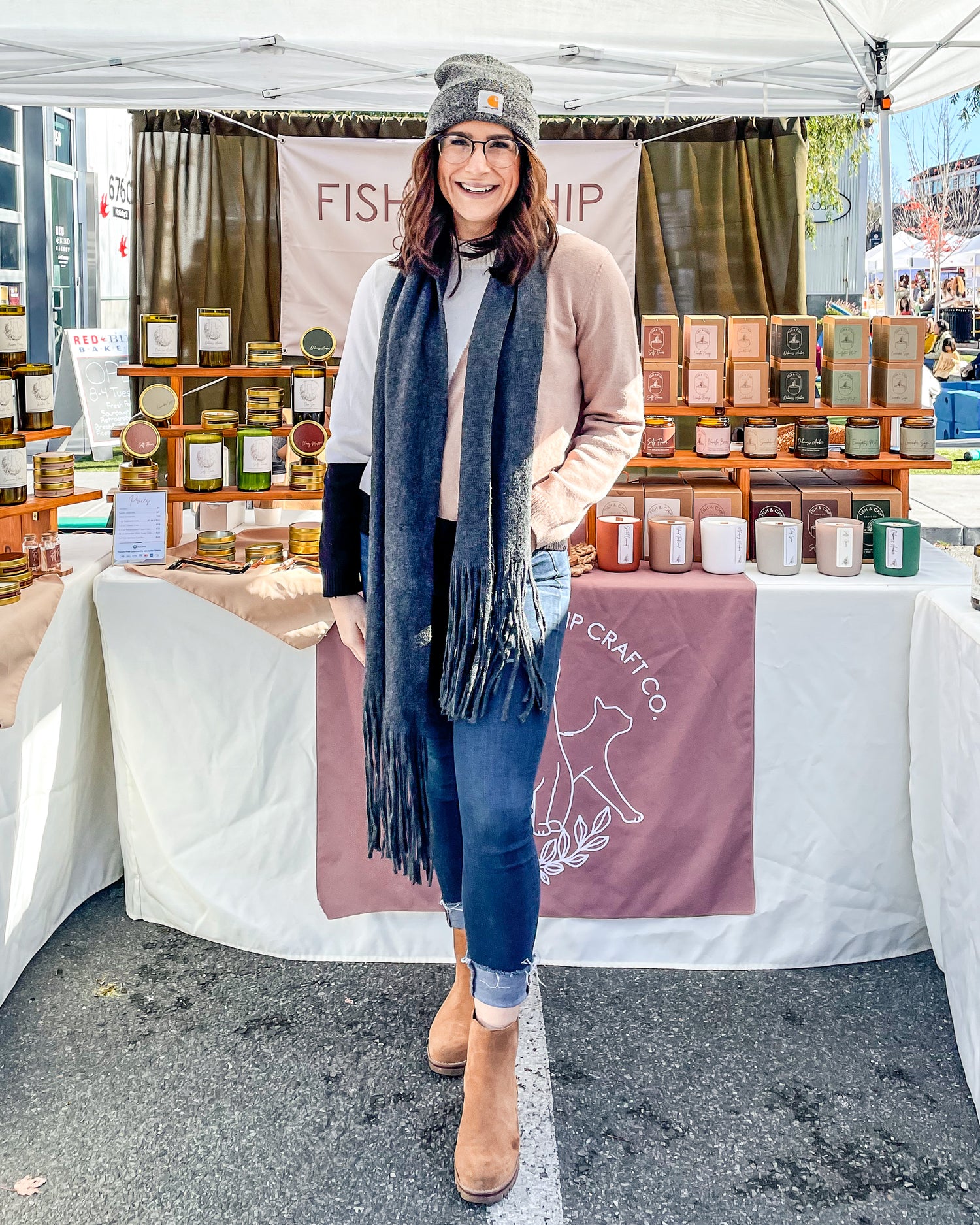 MEET THE OWNER
Marissa grew up in Sonoma County, surrounded by the beautiful wine country. She studied Kinesiology at Cal Poly San Luis Obispo and received her Master of Public Health degree at UC Davis. This business brings her joy, purpose, and drive.
Operating Fish & Chip Craft Co. as an eco-conscious business is a top priority for the maker. She is continually growing and learning to establish more sustainable business practices.
Marissa lives in Sacramento with her partner Joey and their two cats who are the namesake of this business, Fish and Chip. Fishy is a fluffy grey Abby-Tabby and Chip is a tiny little Tortie-Calico. They're both so talkative, affectionate, and full of personalities bigger than their bodies. When she is not busy making candles, Marissa loves working out and spending time with friends - usually with a glass of white wine in hand.
Our VAlues
REPURPOSING

My hope is that customers will always choose to repurpose first. Learn more about your repurposing options here!

GIVING BACK

$1 from every Repurposed Glass Line Candle, sticker, magnet and tote is donated to support kitties in need. You can read more about the donations here.

QUALITY

I make everything in my craft studio (aka office at home) and hold myself to rigorous standards so you can expect the best from my products!